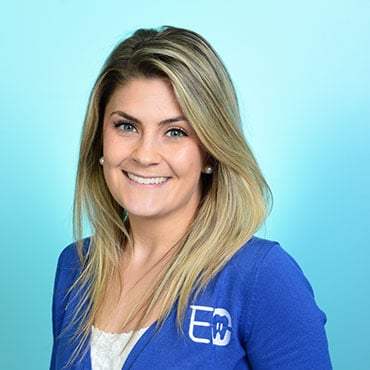 Administrative Assistant
What I do at Elliott Orthodontics:
I began working at Elliott Orthodontics as an Orthodontic Assistant and have since transitioned to the administrative side of the practice.  I love interacting with patients and their families, helping them with the check-in & check-out process, assisting with financial arrangements and helping patients understand their orthodontic insurance benefits.  I feel fortunate being a part of an amazing team that makes work fun and rewarding.
Favorite thing to do when I'm not working:
Playing with my adorable son.
Favorite Indulgence:
Pizza! If I could eat it every day for the rest of my life, I would.
If I could visit any place in the world it would be:
I would love to visit Australia, mostly because my favorite singer, Keith Urban lives there.
Something else about me:
I own two adorable dogs, a French Bulldog named Ernest and a Pug named Stanley.  My husband and I enjoy taking them on hikes, camping and walks around our neighborhood.