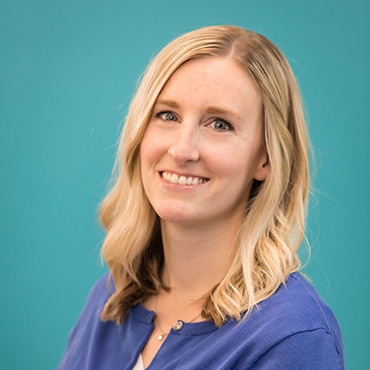 New Patient Coordinator and Orthodontic Assistant
What I do at Elliott Orthodontics:
I am fortunate to have two exciting roles here at Elliott Orthodontics!  As one of the New Patient Coordinators, I have the opportunity to welcome new patients to our office and guide them through the process of understanding & starting orthodontic treatment.  As an Orthodontic Assistant, I get to work hands-on with patients throughout treatment performing orthodontic adjustments and ensuring that they have a great experience at each visit.  I really enjoy being a part of building great relationships with our patients and their families.  I especially love seeing their smiles transform throughout treatment.
Favorite thing to do when I'm not working:
Spending time with my husband and son.
Favorite Indulgence:
Cheesecake
If I could visit any place in the world it would be:
Bora Bora
Something else about me:
I can hold a longer than average handstand and love doing yoga.