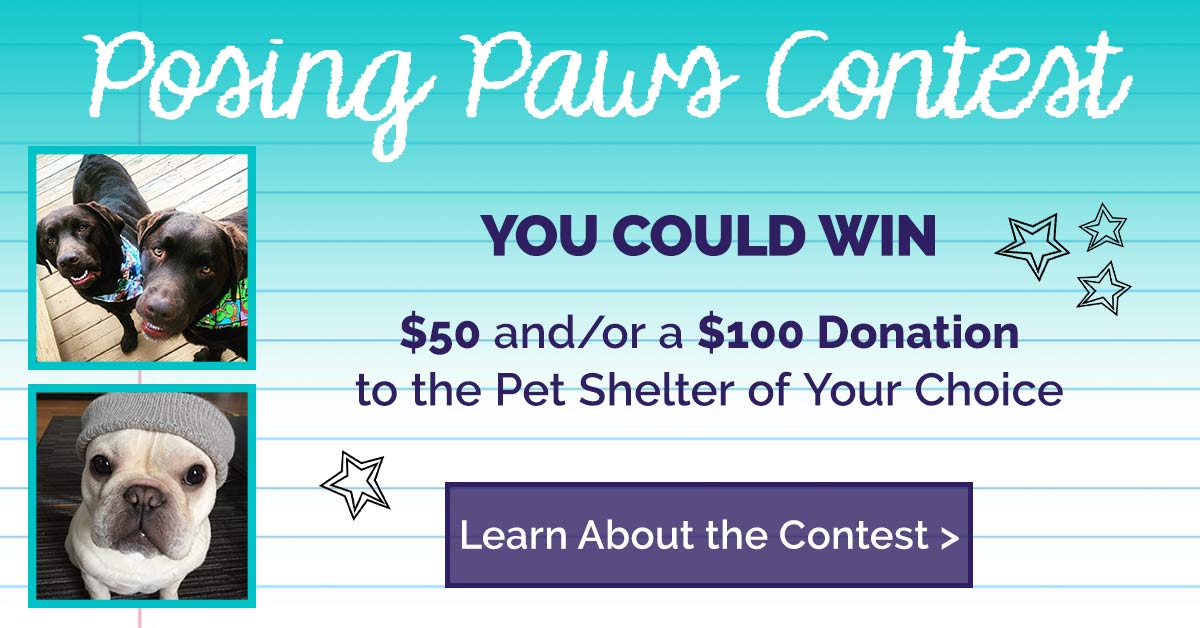 How on point is your pet selfie game? If you have photos featuring your furry, feathery or fishy friends – we want to see them! It's time for the Elliot Orthodontics "Posing Paws" contest!
This contest will begin on August 1, 2017, at 7:30 am with photo entries accepted through October 1, 2017, at 11:59 am. Each patient will be allowed one "selfie submission" for each of the following categories, and each photo will be considered for the final voting period:
– Best Dressed
– Caught in the Act (Candid)
– Just Chillin'
– Most in Need of Braces
– Best Pet Posse (Group photo)
Voting will take place from 10/1/17 at 12:00 pm through 10/8/17 at 12:00 pm. The winner from each category will receive a $50 prize, and the photo with the most votes overall will win a $100 donation to the pet shelter of the winner's choice.
Don't have a pet? You can still participate!
Throughout the contest, we will be collecting pet supplies and pet food donations in our office. For every pet related item donated, you will receive an entry into our raffle for a $50 prize.
You can submit photos both through our website and through the Elliot Orthodontics Facebook page once the contest starts.
We hope you – and your four legged family members, are having a great summer!