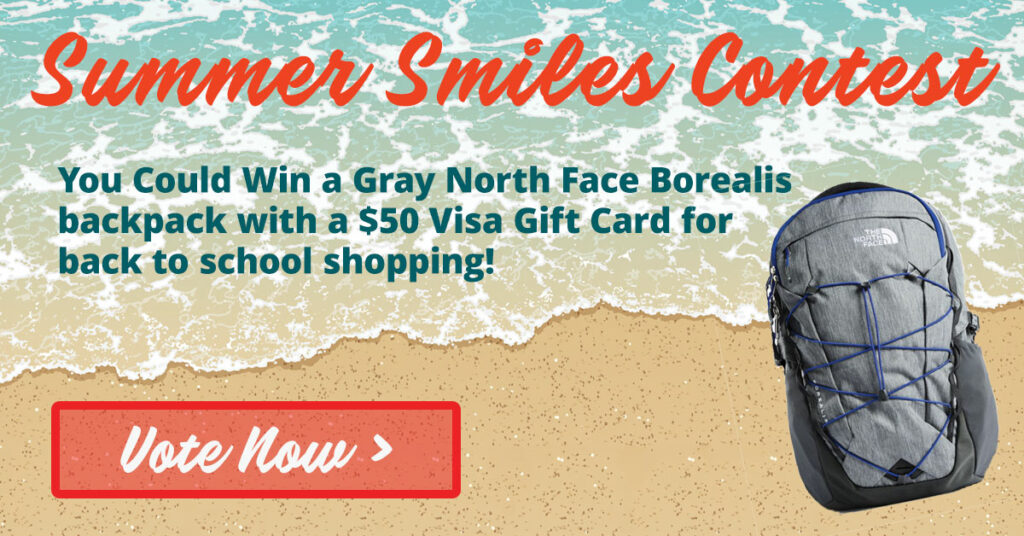 Weekly submissions for our Summer Smiles contest are now over and VOTING STARTS NOW. The lucky grand prize winner will receive a Gray North Face Borealis backpack with a $50 Visa Gift Card so they can head back to school in style!
For more information on this contest, or to enter, click here.
We hope all of our patients and their families have a safe and happy summer.