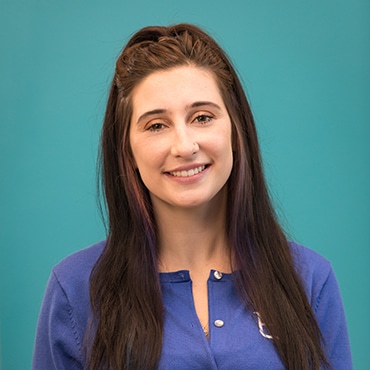 Orthodontic Assistant
What I do at Elliott Orthodontics:
I joined the team in June 2018 after being an intern for 6 weeks through NHTI. Dr. Elliott and the entire team have been a joy to learn from.  I love my role as a clinical assistant and seeing all of the amazing outcomes that we help make happen!  I also love working at the front desk part-time and helping patients with their scheduling needs.  Our upbeat, energetic, encouraging atmosphere truly makes it easy to come to work everyday!
Favorite thing to do when I'm not at Elliott Orthodontics:
Whether it's boating, snowmobiling or camping, I love to spend time with my family, boyfriend & friends.
Favorite Indulgence:
Mashed Potatoes
If I could visit any place in the world it would be:
The Bahamas
Something else about me:
People that don't know me well think I'm shy but, I am really a big goof ball around my family and friends.