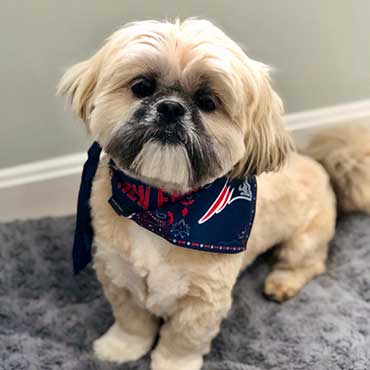 What I do at Elliott Orthodontics:
Adorable office mascot! Sleeping, eating and just looking absolutely adorable.
Favorite thing to do when I'm not working:
I would rather not spend my time jogging or wrestling with energetic dogs since I'm a really mellow guy. I like soft beds, people who like snuggles, and yummy treats!
Favorite Indulgence:
Anything I can sneak when my mom isn't looking.
If I could visit any place in the world it would be:
Loews Coronado Bay Resort in California because they offer doggie surfing lessons, complete with cute doggy board shorts, and a surf 'n' turf meal! Surf's Up!
Something else about me:
I'm pretty famous on various social media sites. People can't resist taking pictures of me and posting them for the world to see. Who can blame them, right?