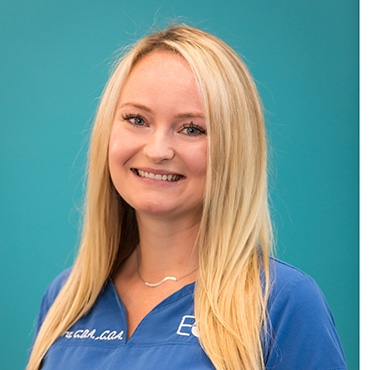 Orthodontic Assistant & Certified CPR Instructor
What I do at Elliott Orthodontics:
As a clinical team member here, I am fortunate to assist Dr. Elliott in giving patients confidence they never knew they had. Watching the transformation of beautiful smiles is so rewarding, I look forward to coming to work each day! It's important to me and the rest of our team that each patient has a comfortable, fun experience during their appointments.
Favorite thing to do when I'm not at Elliott Orthodontics:
I love to travel, go shopping, and spend time with my family & friends.
Favorite Indulgence:
Crab cakes
If I could visit any place in the world it would be:
Bora Bora
Something else about me:
I have a golden-doodle named Molson and 2 cats (Dora & Bleu). I enjoy driving my jeep with the doors off and top down on warm summer days!